Candles sparked joy in my life. It's not just the scent to me.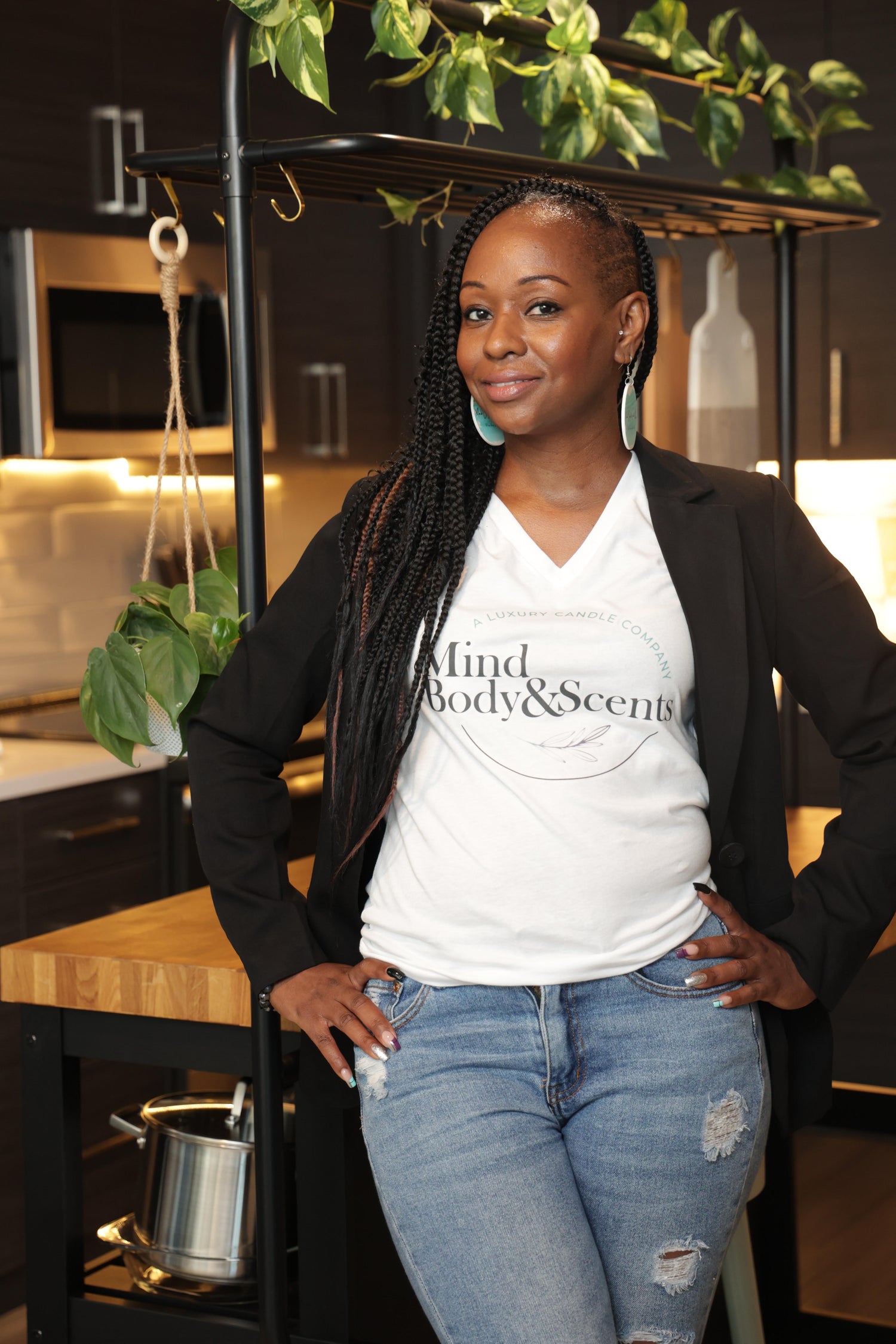 Hi, I'm Alana
As a single mom to an active high school football and basketball player, I was so used to putting myself last even when it wasn't necessary. It was four years ago my relationship at the time ended abruptly and I found myself lost and confused about who I was. As I put so much time and energy into my son and relationship I realized I neglected myself. I needed to find a way back to Alana. This is how my candle business evolved.

I decided one day that I wanted to make candles for my team at work.I mentioned this to a friend of mine and they said " Hey, why don't you sell them?". I pondered on it and said maybe their right. Maybe I should create and sell them. I went to the local craft store, bought some supplies, and began making candles. This was a success. I found myself with 100 pre-orders between work, the barber shop, local car dealership along with friends and family. My business was greatly supported early on and I'm forever grateful.

Learning and understanding that self-care isn't selfish was a game-changer for me, and want others to come to this realization as well.
Candles light up a dark room and then find yourself wrapped up in an invigorating fragrance that shifts your mood from a feeling of being overwhelmed to relaxation. This is my mission, to help others enjoy these moments often and to begin or continue to indulge in self-care…unapologetically.
-Ms. Candles
Let's Connect | 45-minute session to discuss wholesale or private candles. (If you'll like to showcase our candles in your storefront or boutique)